What Are the Best Marketing Strategies Tailored for Electricians?
Electricians require specific marketing strategies to stand out. Traditional methods like billboards and direct mail still have a benefit to them, but the digital age is where you need to be to be successful. Almost all of your potential customers search online when looking for an electrician. That means that it is nearly impossible to have long-term success in the industry without carving out a presence online. The bigger your digital presence, the more leads you'll get. You'll need to rank highly on Google for search terms such as "electricians near me". To do this, you need to balance out search engine optimization, or SEO, and digital advertising, as well as hammering it home with good website design to convert that traffic into phone calls.
At Superior Home Services Marketing, we've been specializing in these marketing avenues since 2010, exclusively for home services. Being a full-service agency, we bring a vast array of offerings under one umbrella, ensuring electricians can choose what fits best for their business. Our longstanding experience ensures we know precisely what works to generate leads by getting your business listed on Google.
How Do I Differentiate My Electrician Business From Competitors Through Marketing?
There are a lot of electricians out there, which is why it's so important to establish strong positioning to quickly show potential customers what sets you apart. Building a strong brand identity, offering unique value propositions, focusing on specific niches within the electrical field, and consistent messaging across all platforms is crucial.
We hang our hat on creating customized marketing strategies for electricians. That means we work with you throughout the onboarding strategy to create a plan to separate you from your competitors and narrow in on the exact audience to target. This way, you spend your marketing budget efficiently, getting your brand in front of people who will turn into leads.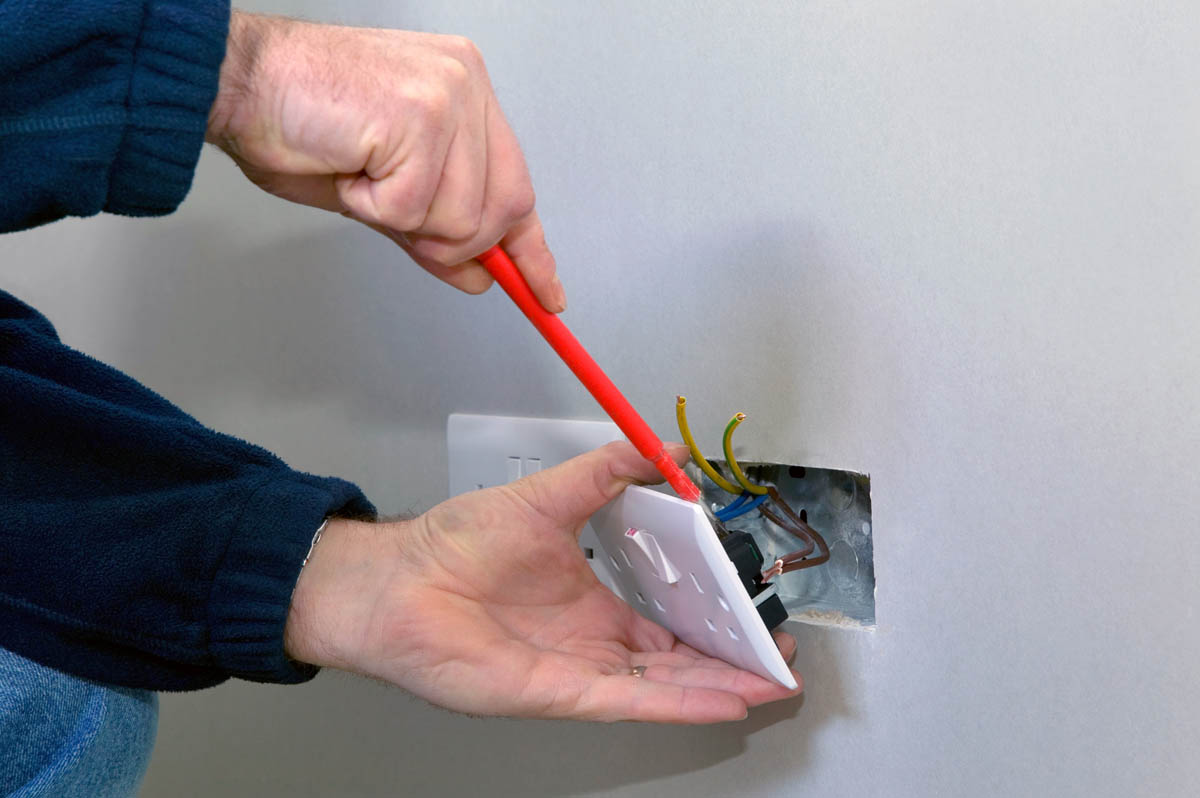 Which Digital Platforms Are Most Effective For Electrician Services Ads?
To get leads as an electrician, it can be beneficial to utilize digital advertising, also known as pay-per-click ads. These platforms offer precise targeting, ensuring your ads reach the demographic that you are looking for. However, not every platform for digital advertising is equal, and the targeting works differently. Social media advertising, such as on LinkedIn or Facebook, allows you to create an ad that appears only for audiences that fit different filters that are entered, such as hitting certain genders, ages, or interests. On the other hand, Google Ads allows you to filter by targeting different keywords. While this will appear for anyone who looks up the keyword, no matter what demographic they fall under, you can make sure your ad only appears for people who are searching for electricians.
Here at Superior Home Services Marketing, we work with you to determine the best marketing strategy. Our aim is to get you leads, and we'll consult with you on whether that is best accomplished through the awareness advertising of social media ads or the engagement advertising of Google Ads. We are experienced with these platforms and can generate the most out of your goal.
How Can I Optimize My Electrician Business Website For Google?
Website optimization for Google is the result of good Search Engine Optimization, or SEO. This includes the management of content on your site, site design, and off-page SEO such as backlinking and Local Search Management to get your website ranked highly on Google. The difficult part of this is that your competitors are optimizing their sites too, which means you have to have experts who are actively managing every aspect of your site, providing helpful content, which puts you ahead of the competition.
Our SEO specialists are dedicated to ensuring your electrician business is visible on the first page of Google through a holistic method. That means we handle every aspect of your SEO, including writing new and rewritten content, handling web design tweaks, managing Local Search such as your Google Business Profile page, updating your social media accounts, and even video marketing.
Are There Specific Social Media Platforms That Work Best For Electricians?
While nearly all social media platforms offer value, it is important to understand your target audience and how that matches up with the demographic on each app. For example, Facebook's average age for users in the United States is 40.5 years old, compared to ages 30-39 for LinkedIn, 25-34 for Instagram, and 18-29 for X (Formerly Twitter).
We include social media management services in your Search Engine Optimization package. This is because we believe in a holistic digital presence being the best route toward success in Google's eyes. That means our social media services are built for success with Google. We focus in on the platforms that best fit both your brand and the industry and tailor the content on your page to have an SEO focus.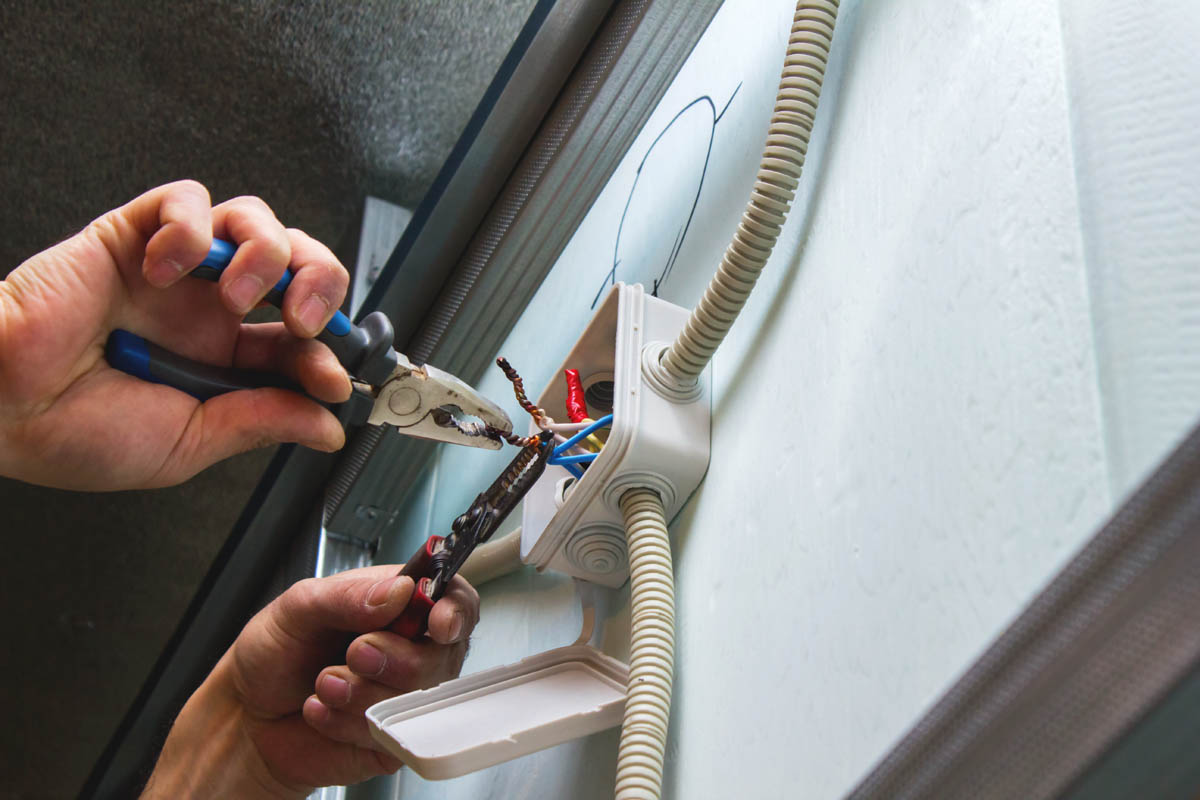 How Can I Encourage More Customer Reviews?
Online reviews are pivotal in building trust. We have seen a direct correlation between sites that rank well and sites that have a high number of Google customer reviews. It's key to get consistent reviews. Focus on providing easy-access links to customers, using QR codes whenever possible, incentivizing customers to leave reviews (Google rules require this to be incentivizing leaving a review, not the review itself), and educating your team on pushing customers to leave reviews.
Here at Superior Home Services Marketing, we recognize the power of reviews. We take on your marketing so that you can focus on providing great electrician services that garner top reviews in your market. To help, we have proprietary software that helps generate reviews by sending easy-access links straight to customers, built right into your website.
How Do I Track The Success Of My Electrician Marketing Campaign?
When you work with a marketing agency, you should make sure you are getting the right data. One of the benefits of working with a marketing agency that specializes in electricians is that they know what data points are best suited to show the success of marketing for an electrician's website. This should be lead-focused and should include data that comes straight from Google. Raw data shows transparency.
With Superior Home Services Marketing, our clients never feel lost in the maze of analytics. We offer data straight from the source that makes sense and provides an accurate representation of how your website or campaign is doing. We walk through it with you in monthly meetings. You can even view your data straight from Google with a simple-to-use piece of software that we'll add to your site.