Our Plumbing SEO Services
Content Writing: We handle writing new pages and rewriting existing content on your site to make it user-friendly and helpful, converting more traffic into leads and getting you ranked higher on Google.
Web Design Management: As we work on your site, we put it into our tried-and-true format to keep people engaged with your website and lead them to give you a call or fill out a form.
Social Media Marketing: From Facebook to LinkedIn, we put together a monthly calendar of social media posts to ensure that your brand is active across the web and taking advantage of every avenue to generate leads.
Local Search Services: This includes the management of your Google Business Profile as well as the monitoring of your profile on a variety of directories, including Yelp and Angi.
One-Stop-Shop: We offer everything for your marketing needs, including paid digital advertising management, website builds and rebuilds, website hosting, and even media buying and creative for traditional advertising, such as billboards and direct mail.
What Is SEO and Why Is It Important for Plumbers?
SEO, or Search Engine Optimization, is the process of enhancing a website or online content to improve its visibility on search engine results pages. When done effectively, SEO can drive organic, unpaid traffic to a site, increasing exposure and potential business. For plumbers, SEO is especially crucial as most homeowners turn to search engines like Google when facing plumbing issues. Search engine optimization allows you to meet people who are actively seeking out plumbing help, as opposed to putting your brand in front of people who aren't currently in the market.
Superior Home Services Marketing understands the nuances of the plumbing industry and how homeowners search for services. With a background in serving home services companies since 2008, we bring proven strategies to elevate your plumbing business on search engines. Our Sterling Service guarantees an unmatched dedication to your business's growth.
How Can Local Search Help Plumbers Get Leads?
Local search refers to the process of optimizing your online presence to attract business from local searches, typically within a certain geographic radius. With tools like Google Business Profile, your business can ensure it's discoverable when people near you are in need. For plumbers, this is particularly beneficial as timely service in a customer's area often determines the choice of a service provider.
Superior Home Services Marketing puts a focus on optimizing your Google Business Profile and monitoring other local search platforms, such as Yelp, Angi, and more. We understand that when plumbing emergencies arise, homeowners quickly turn to Google and often will look through the Google Business Profiles near them. By ensuring your business is prominent on Google's local search, we aim to drive more leads and urgent service calls your way.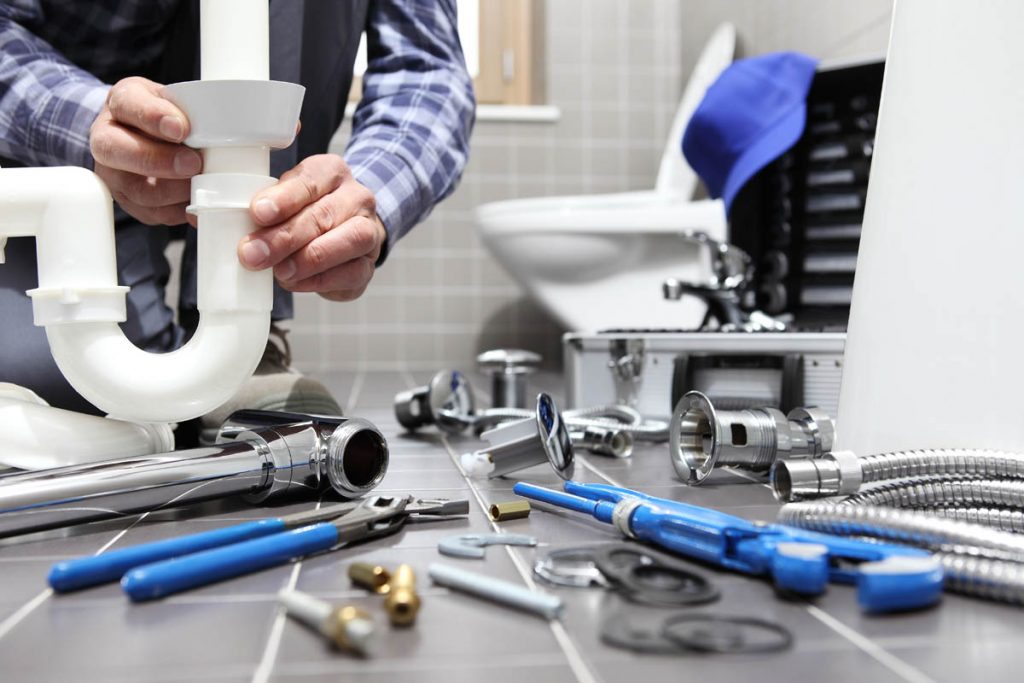 What Keywords Should Plumbers Target for Better Visibility?
Targeting the right keywords is fundamental for successful SEO. High-volume keywords are search terms that get a large number of searches per month, ensuring broad visibility. On the other hand, low-volume keywords may have fewer searches but can be less competitive and highly specific, driving more qualified leads. Examples of high-volume keywords include "plumbers near me" and "plumbing services", while low-volume keywords might include "bathroom faucet repair near me" and "lead pipe replacement services". The key is to get a good mix, targeting both high and low-volume keywords throughout your site.
At Superior Home Services Marketing, our experts dissect both high and low-volume keywords to create a balanced approach. Leveraging our deep understanding of home services, we pinpoint terms that resonate with your potential clients, ensuring better visibility and higher conversions for your plumbing business. We use our deep experience in home services marketing to pinpoint the buying process of your customers and blend that with your company's unique operations to determine the best keyword plan for your website.
How Do Online Reviews Impact SEO for Plumbing Businesses?
Online reviews significantly influence SEO, especially for local businesses. Reviews serve as social proof, instilling trust in potential customers. While platforms like Facebook and Yelp are essential, Google customer reviews carry substantial weight in determining your site's rank in local search results. This not only helps you get your brand in front of potential customers, but reviews help you convert those potential customers into leads, prompting them to reach out by demonstrating your experience and expertise.
Superior Home Services Marketing places a significant focus on acquiring and managing Google customer reviews for your plumbing business. Recognizing the power of positive testimonials, we implement our own proprietary software to help you turn satisfied clients into positive reviews, enhancing your SEO and overall online reputation.
Are There Differences Between B2B and B2C SEO for Plumbers?
B2B (Business-to-Business) and B2C (Business-to-Consumer) SEO differ not only in their target audience but also in their strategic approach. B2C SEO primarily focuses on targeting individual homeowners, often emphasizing quick solutions, emergency services, and localized keywords. On the other hand, B2B SEO strategies aim at businesses in need of plumbing services, emphasizing long-term contracts, commercial plumbing expertise, and often employ industry-specific jargon or technical terms. The content tone, keyword selection, and user intent vary between the two, necessitating distinct strategies.
Superior Home Services Marketing possesses vast experience in catering to both B2B and B2C home services clientele. Whether you're reaching out to individual households, larger businesses, or both, our SEO strategies are custom-fit to ensure you connect with your desired audience effectively.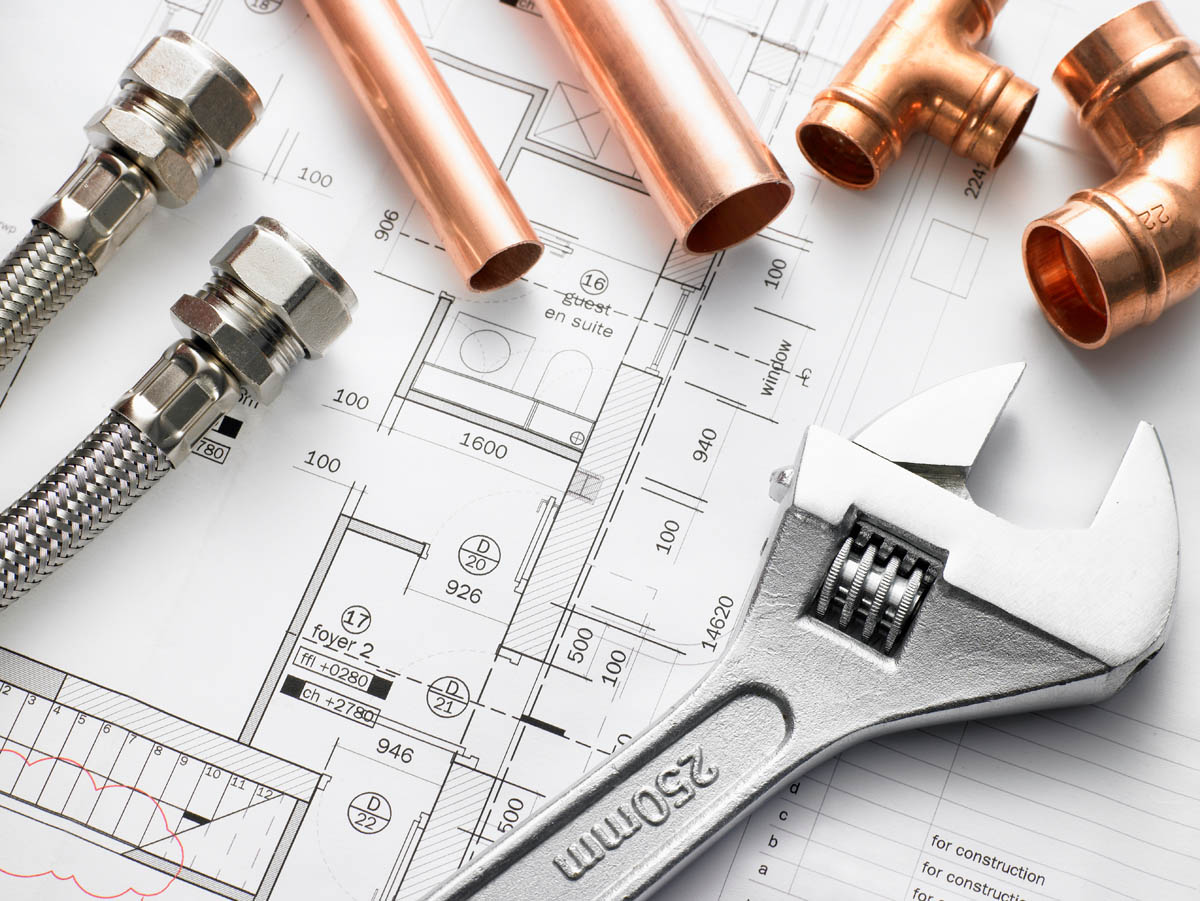 How Often Should Plumbers Update Their SEO Strategy?
The digital landscape is continually evolving, and so are SEO strategies. It's vital for plumbers to frequently assess and adjust their SEO plans to maintain and improve their search rankings. Periodic updates account for algorithm changes, competitor activities, and shifting consumer behaviors. The web is an ever-changing landscape, which means that search engine optimization is far from a set-it-and-forget-it process.
At Superior Home Services Marketing, we believe in proactive SEO management. We constantly monitor performance metrics, industry trends, and search engine updates to refine your plumbing business's SEO strategy, ensuring sustained online visibility and lead generation. Our content creation on your website reflects this, consistently being updated to match the changing standards of search engine algorithms and user intent in order to get you the most leads possible.
How Can Plumbers Measure the Success of Their SEO Efforts?
Success in SEO is gauged through metrics such as organic traffic, keyword rankings, lead conversions, and more. Monitoring these metrics offers insights into the effectiveness of your SEO strategy and areas that may need fine-tuning. Some key pieces of data to keep an eye on include how well your site is ranking on Google, how much traffic your site is bringing in compared to the same period last year, and how much of that traffic is converting into leads.
With Superior Home Services Marketing, clients receive comprehensive reports detailing their SEO performance. We offer monthly meetings where we go over everything related to your website management, including pouring over the key data points for how well your site is growing. From traffic growth to keyword movement, we present a clear picture of where you stand and the return on your investment with data that comes straight from the source.
Should Plumbers Consider Video Content for SEO Enhancement?
Video content has become a powerful tool in the digital space. For plumbers, videos can showcase services, offer DIY tips, or provide customer testimonials, enhancing user engagement and SEO. As your users are becoming more and more used to taking in videos as they search the web, it is key that you have these available.
Superior Home Services Marketing recognizes the potential of video content in SEO. We can guide your plumbing business in integrating videos into your SEO strategy, ensuring your content not only ranks well but also genuinely resonates with potential clients. Our video marketing services come bundled into our standard SEO package, giving you the opportunity to convert clients with forward-thinking content at no extra cost!